About us
Let's meet our professional team
Welcome to Star Automotive LLC; we offer Asian automotive repair and mechanic services and have provided services in Newbury Park and the Thousand Oaks area for over 30 years! We provide outstanding service, professional diagnosis, and high-quality automobile repairs for your Toyota, Kia, Lexus, Honda, Infiniti, Subaru, Hyundai, and other import vehicles.
One of our primary goals is to provide excellent service, expert diagnosis, and quality repairs for Asian import vehicles. Our technicians have many years of experience and are dedicated to ensuring your Japanese import vehicle runs its best.
At Star Automotive, we use the latest diagnostic tools and equipment to determine the root cause of your vehicle's issues. We strive to provide cost-effective repairs and advice to keep your vehicle running its best. Whether you're looking for regular maintenance or more extensive repairs, we have the expertise and experience to get the job done right!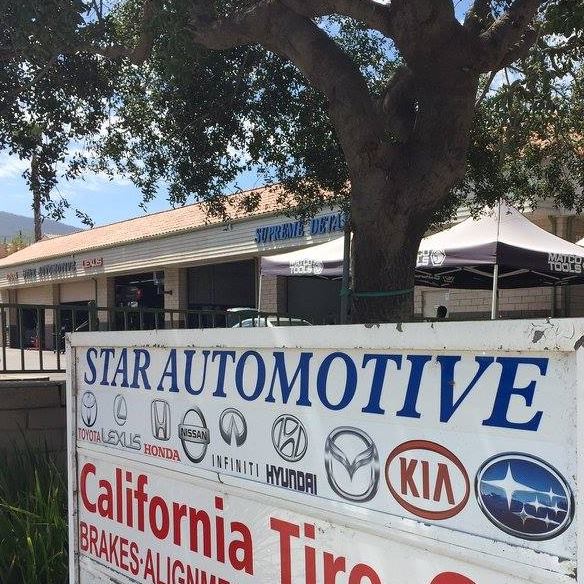 Your car is one of the most significant investments you make. Make sure to protect that investment by regularly maintaining it. You are not required to service your vehicle at the dealer to maintain your warranty! On the contrary, you can have Star Automotive handle your factory-recommended service conveniently, affordably, and efficiently.
We've been providing top-quality repairs and services for over 30 years, and we're dedicated to ensuring that your car is running in perfect condition. Whether you need a routine tune-up or extensive engine work, our team of experienced specialists will get the job done right - and at a price, you can afford. So don't put off those car repairs any longer - call us today!
Star Automotive LLC of Newbury Park, CA specializes in Asian import auto service and repair. We are your Toyota and Lexus experts. (805) 254-0722
---
Star Automotive LLC is your Asian car specialist in the Thousand Oaks area. We provide excellent service, expert diagnosis, and quality auto repairs for your Toyota, Lexus, Honda, Subaru, Nissan, Hyundai and other import vehicle.
For over 33 years
We have provided the Newbury Park, CA area with unprecedented auto service and repair for their vehicles. Scheduled maintenance for your Toyota, Lexus or Honda is no problem at Star Automotive. We perform the factory recommend service you need to keep your Japanese or other import car running its best.
We're conveniently located in Newbury Park, CA at 1180 Newbury Rd #B. You can call us at 805-498-7664.At Star Automotive, LLC we offer the auto services required to keep your Asian vehicle looking good and running great. Whether you drive a Toyota, Lexus, Hyundai or other import, we can get you out on the road quickly and affordably.
Stop by soon and see why so many people consider Star Automotive LLC the one-stop shop for all their auto service and repair needs.

---
Tire replacement

---
Car tuning

---
Mechanics
---
Diagnostics

---
Car cleaning
Booking a visit
Do you have a problem with the car?
---
(805) 498-7664
Do you have any question?
---
We are located in Newbury Park just off the Ventu Park Road exit from the 101 Freeway. From Thousand Oaks driving west, take the Ventu Park Road exit.
---
starautomotive@aol.com
Service Quote Request | 0/20 Synthetic Oil Service | Air Conditioning Service/Repair | Air Filters | Batteries and Electrical System | Belts & Hoses | Brake Service | Check Engine Light | Computerized Diagnostics | Cooling System Maintenance | CV and Drive Axles | Electrical Service | Exhaust Service | Fuel System Service | General Repair | Oil Changes | Radiators | Scheduled Maintenance | Suspension, Shocks, and Struts | Timing Belt Replacement | Transmission Service | Tune-Ups | Vehicle Inspection | Windshield Wipers