Keep your vehicle running and in good condition with regular oil changes. Depending on vehicle age or type, choosing the right oil will make the difference between getting to your destinations and breaking down.
Below are some recommended oil changes and types; however, please call us if you have a special request.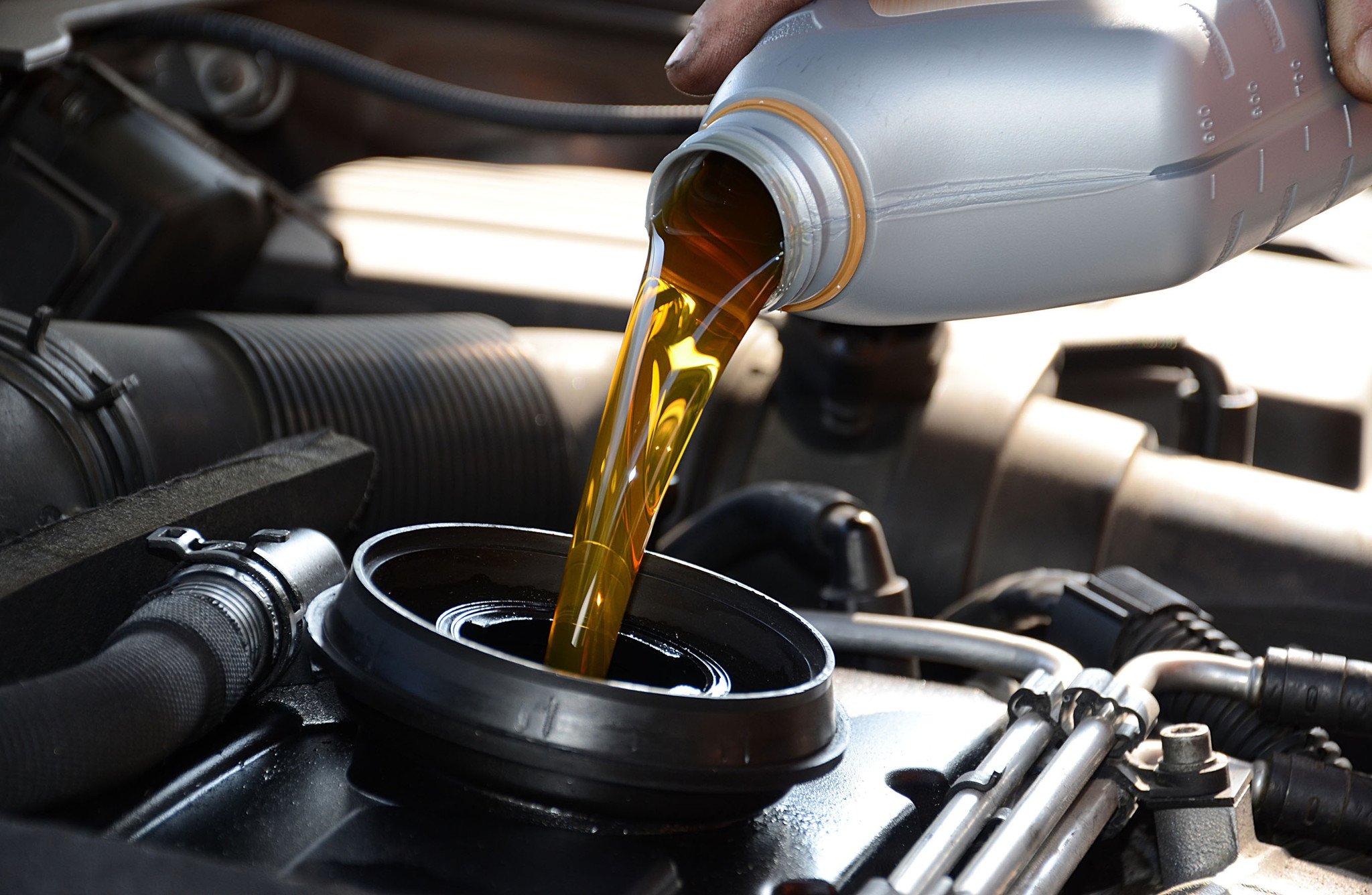 Standard:
Standard oil changes typically cover five quarts of oil, an oil filter change, and a fluid levels and air filter check.
High-mileage:
We recommend high mileage for vehicles over 75,000 miles. High-mileage oil blends synthetic and standard oil to decrease oil detergency. As a car ages, its performance diminishes and the vehicle starts to burn oil. High mileage oil changes include five quarts of oil, changing your oil filter, and a fluid levels and air filter check.
Star Automotive LLC: Your Friendly Neighborhood Oil Change Pros in Newbury Park
Hey there, fellow Thousand Oaks drivers! If you've been searching for the ideal spot to get your vehicle's oil changed, consider stopping by Star Automotive LLC. Nestled in the heart of Newbury Park, we're more than just car enthusiasts. We're your neighbors who understand the love and care your car deserves – especially when it comes to Asian beauties like Toyota, Kia, Lexus, Honda, and more.
Ever Wondered Why Oil Changes Matter?
Think of oil as your car's lifeblood. Like how our bodies need fresh water to keep going, cars need fresh oil to run smoothly. Over time, that oil gathers dirt and gets, well, a bit tired. Changing it out ensures your engine stays peppy and happy.
Why Drive Into Star Automotive LLC?
Genuine Car Geeks: Our team is passionate about cars, especially Asian models. But regardless of what you drive, we're here to treat it like royalty.
It's Not Just About The Oil: We ensure your car gets the best oil for its make and model. Plus, we'll check in on other parts under the hood to ensure everything's A-OK.
Friendly Faces & Flexible Hours: We're here for you from 8 AM to 5:30 PM, Monday to Friday. And if you're in a jam or have a question, give us a ring at +18054987664.
Quality Without the Hefty Price Tag: We pride ourselves on delivering top-notch service without making your wallet wince.
The Star Automotive Promise:
Every visit, not just oil changes, comes with our special touch. We'll glance over the basics – like windshield wipers and belts – to make sure your ride's as ready for the road as you are.
In a Nutshell
Looking for a blend of expertise and a warm, neighborly touch for your next oil change? Star Automotive LLC is your spot. Your car does so much for you; let us ensure it gets the pampering it deserves. Swing by, and let's keep that engine purring together!
Booking a visit
Do you have a problem with the car?
---
(805) 254-0722
Do you have any question?
---
We are located in Newbury Park just off the Ventu Park Road exit from the 101 Freeway. From Thousand Oaks driving west, take the Ventu Park Road exit.
---
starautomotive@aol.com
What People Say About Us on Google
Star Automotive LLC never disappoints. They always provide consistent auto service with a great price. All their staff are reliable and really helpful. I have used their service quite a few times and I can recommend them without any doubt.
Johnathon Lundberg
2022-01-26
After asking many people for who I should get my window tints done from Star Automotive LLC. I had my windows and taillights tinted and they've turned out great. Very professional work. Recommended to everyone!
Jefferey Sturton
2022-01-22
No doubt they're Los Angeles's brake service leaders since the full line of brake products, as well as brake repair services, comes along with expert technicians. They inspected my car brakes and told me exactly what the problem was. Professional and reliable mechanics, for sure.
Michael Curtis Young
2022-01-17
Did a maintenance checkup of my car. Mechanic was helpful and ensured me that my car was in good condition. Quality service and reasonably priced. Will come again next time.
My car did not receive proper maintenance for a long time, so the oil change was pending. Found this place where employees wore masks and maintained the social distance between staff and users. The shop was enough space, and the staff was helpful. Nice place, great work, for sure.
I finally found a reliable mechanic that provided me with a comprehensive auto repair service. They work with good-quality auto parts and have a trustable staff ready to deliver excellent customer services.
Walt and his crew are just the best.
Michael Renaud
2021-07-17
Our family has been taking our vehicles here for over 20 years. Never had a negative experience. Walt and his crew have always done right by us. I recommend them to everyone.