The Importance Of Regular Preventive Maintenance Of Japanese Cars
Regular preventive maintenance is essential for all Japanese cars, as it helps to ensure that the vehicles run smoothly and safely. Keeping up with regular service intervals can help prevent costly repairs down the road, and may even extend the life of your car. Routine maintenance also helps maintain vehicle performance, fuel efficiency, and resale value.
Types of preventive maintenance services typically performed on Japanese cars include oil changes, tire rotations, brake inspections and replacements, spark plug replacement, coolant level checks and refills, air filter replacements, suspension component inspection and repair, transmission maintenance or flush if needed and more. Depending on the age of your car or truck and its condition some other special services may be necessary.
Even though many people think of preventive maintenance as being expensive, it can actually save money in the long run. By regularly checking and replacing parts, you can avoid more costly repairs that may be needed if those wear items are not addressed. Additionally, properly maintained Japanese cars will retain their resale value better than poorly maintained vehicles.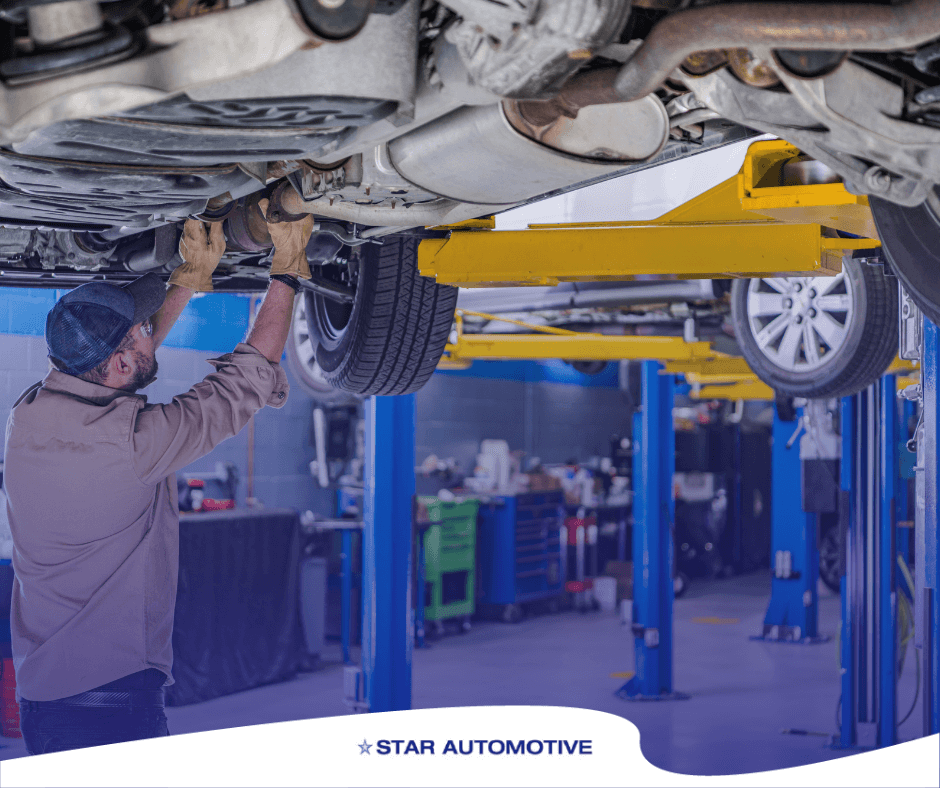 Finally, it's important to remember that regular preventive maintenance is essential for your safety when driving a Japanese car. Faulty brakes or lights, worn out suspension components or tires can cause accidents and result in serious injury or worse. Following the manufacturer's recommended service intervals is one of the best investments any car owner can make in his or her vehicle. Investing some time and money now to keep your car in top condition will pay off in the future.
Take care of your car and it will take care of you—regular preventive maintenance is the key to ensuring your Japanese car runs safely and reliably for years to come.
For additional information about preventive maintenance or to find out how often specific services should be performed, contact a qualified automotive professional in your area or read through your vehicle's owner's manual. Having an experienced technician assess and service your car regularly could help prevent major repairs down the line, saving you time and money. Performing regular preventive maintenance on Japanese cars not only helps keep them running efficiently but also increases their resale value when that time comes.
With proper routine maintenance, you can ensure that your Japanese car stays in top condition and keeps you safe on the road.
Auto Repair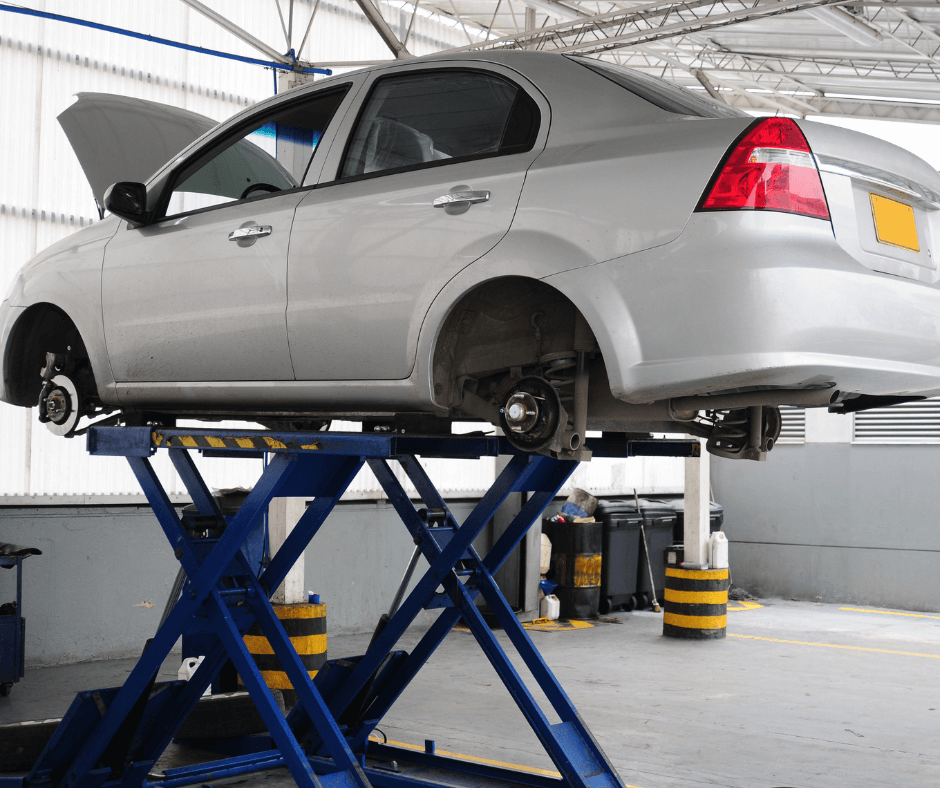 Our auto repair service provides convenience and affordability when dealing with car maintenance. Our mechanics are highly trained, certified and dedicated professionals who can perform any diagnostic or repair work required quickly and efficiently. We have the most up-to-date equipment at our disposal to diagnose, maintain and repair your vehicle like no other.
Oil Change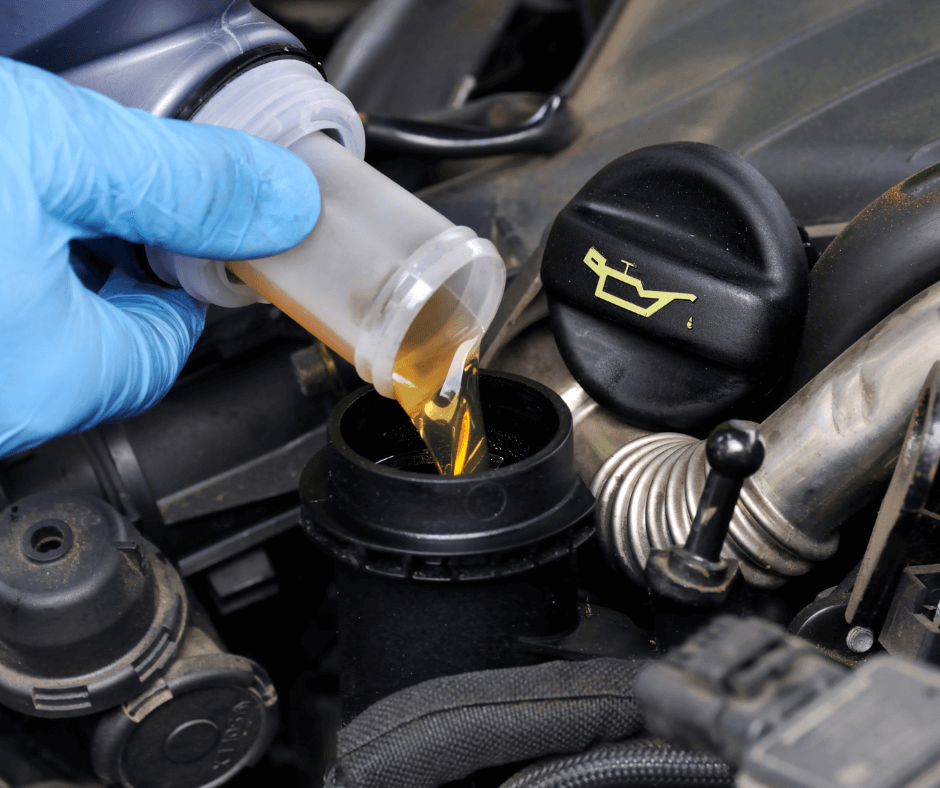 Regular oil changes for your vehicle are essential for its health. While some may think these services don't need to be completed quite so often, failure to do so can lead to quicker engine wear and an increase in maintenance costs. Additionally, clean oil helps keep your car running smooth, while old and unclean oil can cause potentially serious damage.
Brake Repair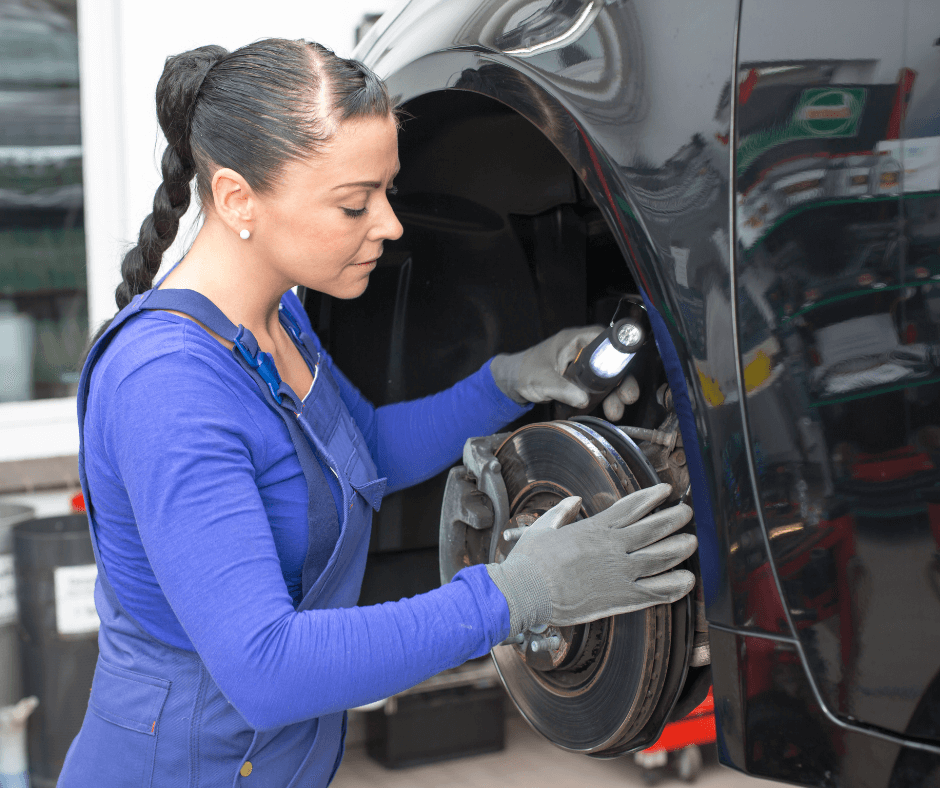 For those seeking quality brake repair service, look no further! Our experienced mechanics are highly trained and knowledgeable in all types of brake repairs. Whether you need new brake pads, rotors, or any other service related to brakes, our skilled team is here to help. We offer fast and reliable service so your car gets back on the road as soon as possible.
Auto Mechanic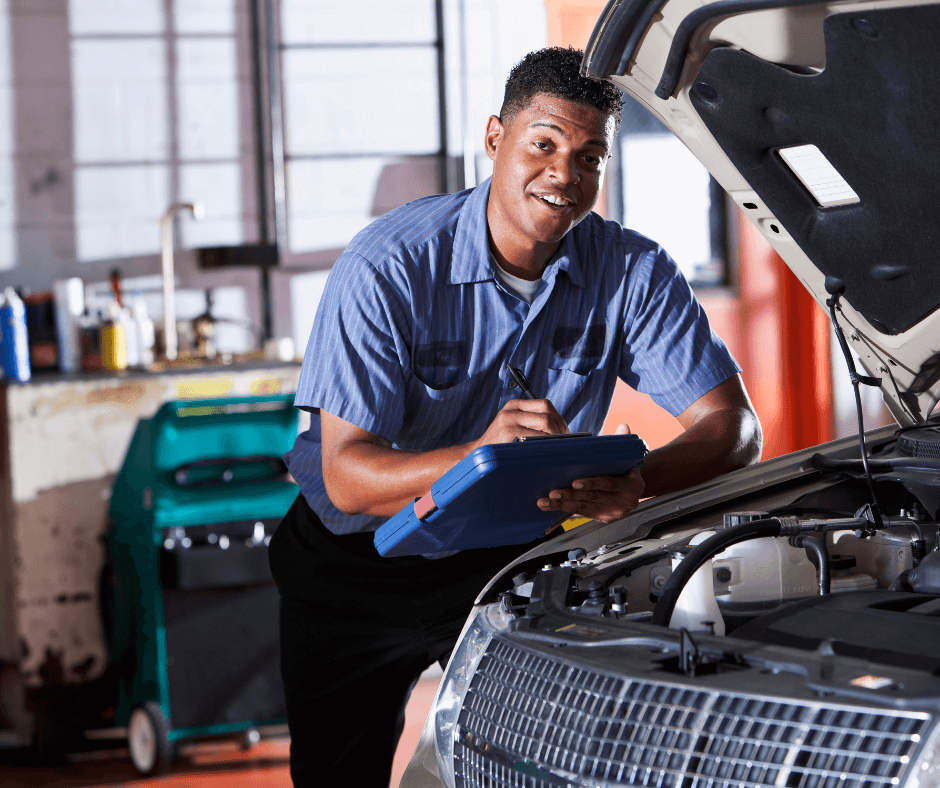 An auto mechanic is a profession integral to modern daily life. Working with motor vehicles, these skilled technicians service and repair all makes and models of cars and trucks. In this highly specialized field, knowledge of computers, electrical engineering, and hydraulics are just some of the leading-edge technologies that are employed by the mechanic.
Vehicle Inspection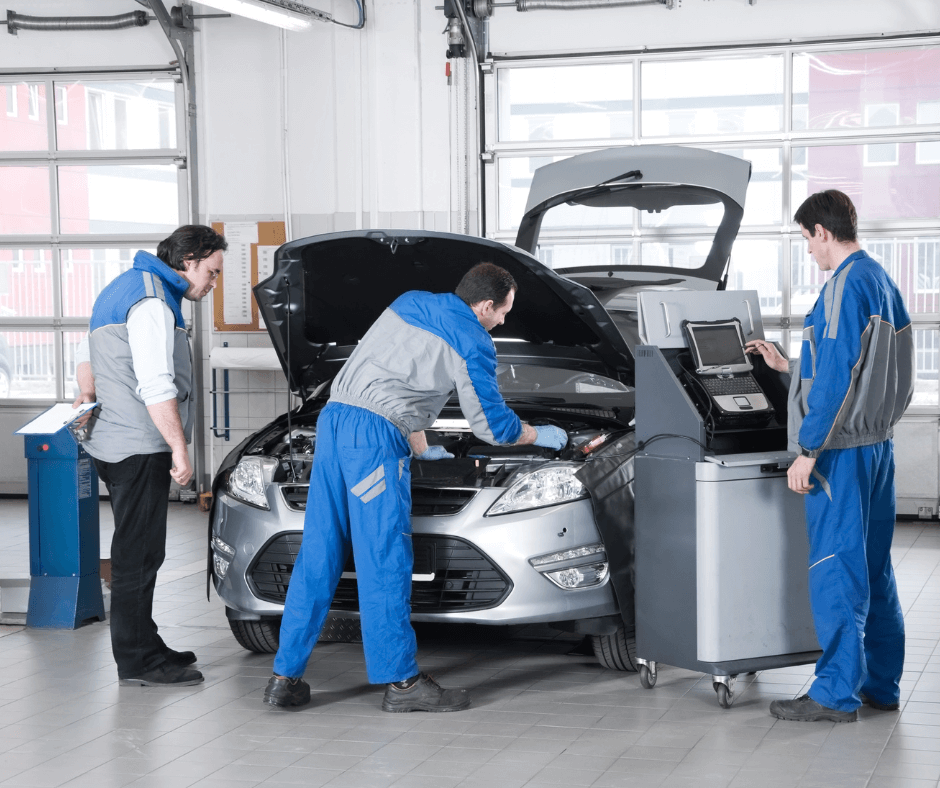 A regular vehicle inspection is an important part of any driver's maintenance routine. Without such an inspection, drivers risk running into mechanical issues or other potentially hazardous conditions while on the road. During a vehicle inspection, qualified technicians perform a thorough review of vital parts and systems like brakes, fluid levels, and lights to ensure they are in good condition.
Preventive Maintenance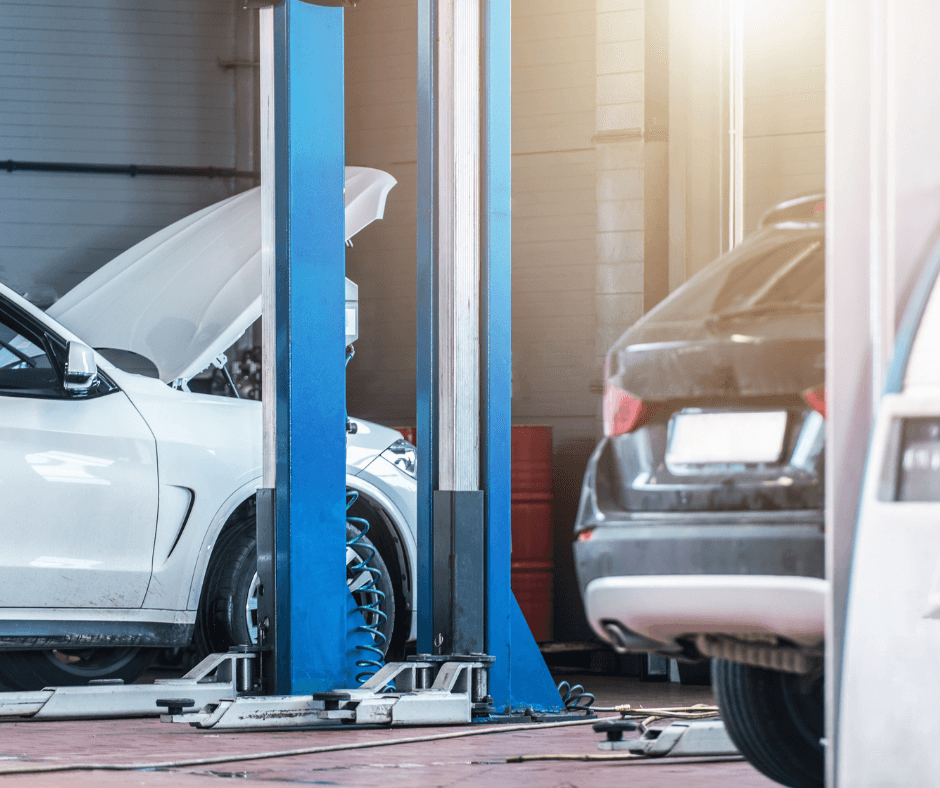 Car preventive maintenance is vital to keeping your vehicle in optimal running condition and can save you money in the long run. By regularly checking and replacing fluids, filters, and other parts, you can avoid costly repairs down the road. Keep a maintenance schedule in your glove box so you don't forget when to service your car.
Elevating Vehicle Longevity with Strategic Preventive Maintenance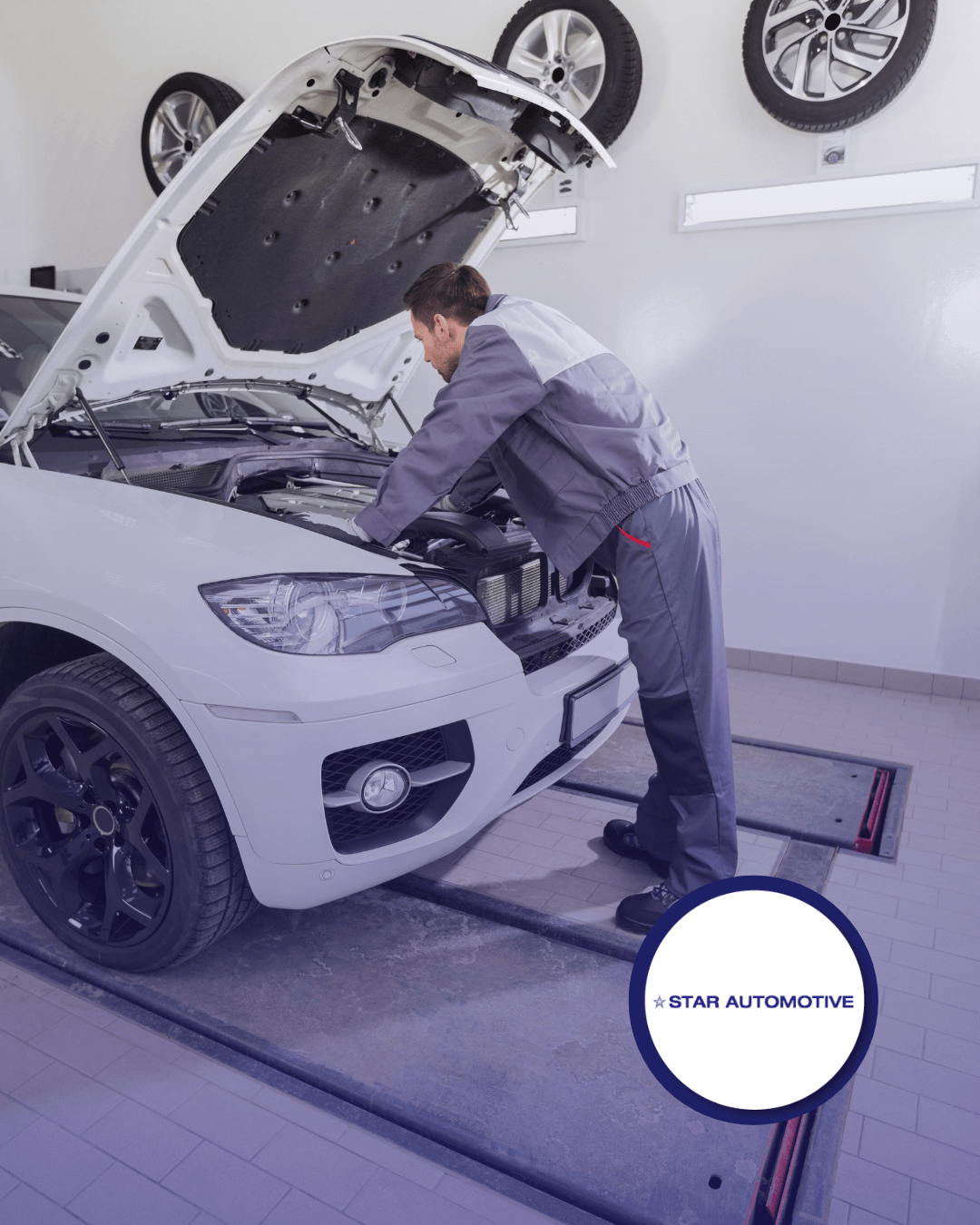 Owning a car is a significant investment, and ensuring its longevity and optimal performance is paramount. Preventive maintenance is not just a practice but a necessity, a systematic approach that safeguards your vehicle's health, ensuring it delivers consistent performance and reliability.
A Comprehensive Approach to Preventive Maintenance
Fluid Checks and Replacements:
Before embarking on a journey or upon return, a thorough check of oil and other essential fluids is indispensable. It's a preventive step that ensures the vehicle's mechanisms are well-lubricated and functional, mitigating the risk of extensive repairs in the future.
Inspection of Hoses, Belts, and Filters:
A detailed examination of hoses, belts, and filters is integral to preventive maintenance. Identifying and addressing signs of wear and tear in these components can avert potential breakdowns, ensuring the vehicle's systems operate seamlessly.
Timely Repairs and Interventions:
An unusual noise or vibration isn't just a disturbance but a signal. Addressing these anomalies promptly can prevent minor issues from escalating into major challenges, safeguarding the vehicle's integrity and performance.
Adherence to Service Schedules:
Every vehicle comes with a recommended service schedule, a roadmap for optimal preventive maintenance. Adherence to this schedule, encompassing oil changes and routine checks, is pivotal in ensuring the car's efficiency and reliability.
The Payoff of Preventive Vigilance
Implementing a rigorous preventive maintenance regimen translates into a vehicle that doesn't just run but excels. It's a strategy that extends beyond the preservation of the car's lifespan. It's about elevating every aspect of the driving experience, ensuring each journey is marked by safety, comfort, and performance.
The Future-Proofing Strategy
In the realm of automotive care, preventive maintenance emerges as the linchpin. It's a future-proofing strategy, a systematic approach that not only mitigates the need for extensive repairs but enhances the vehicle's performance, safety, and longevity.
At Star Automotive LLC, we are committed to partnering with you in this preventive journey. Our comprehensive maintenance services are designed to identify and address potential issues before they escalate, ensuring your peace of mind with every drive.
Booking a visit
Do you have a problem with the car?
---
(805) 498-7664
Do you have any question?
---
We are located in Newbury Park just off the Ventu Park Road exit from the 101 Freeway. From Thousand Oaks driving west, take the Ventu Park Road exit.
---
starautomotive@aol.com
What People Say About Us on Google
Star Automotive LLC never disappoints. They always provide consistent auto service with a great price. All their staff are reliable and really helpful. I have used their service quite a few times and I can recommend them without any doubt.
Johnathon Lundberg
2022-01-26
After asking many people for who I should get my window tints done from Star Automotive LLC. I had my windows and taillights tinted and they've turned out great. Very professional work. Recommended to everyone!
Jefferey Sturton
2022-01-22
No doubt they're Los Angeles's brake service leaders since the full line of brake products, as well as brake repair services, comes along with expert technicians. They inspected my car brakes and told me exactly what the problem was. Professional and reliable mechanics, for sure.
Michael Curtis Young
2022-01-17
Did a maintenance checkup of my car. Mechanic was helpful and ensured me that my car was in good condition. Quality service and reasonably priced. Will come again next time.
My car did not receive proper maintenance for a long time, so the oil change was pending. Found this place where employees wore masks and maintained the social distance between staff and users. The shop was enough space, and the staff was helpful. Nice place, great work, for sure.
I finally found a reliable mechanic that provided me with a comprehensive auto repair service. They work with good-quality auto parts and have a trustable staff ready to deliver excellent customer services.
Walt and his crew are just the best.
Michael Renaud
2021-07-17
Our family has been taking our vehicles here for over 20 years. Never had a negative experience. Walt and his crew have always done right by us. I recommend them to everyone.