Your vehicle depends on a properly working electrical system. Four main parts make up this system, and they must work together effectively. These include:
Batteries:Your vehicle's battery provides the electricity needed to start the engine. We recommend checking your battery with every oil change and replace it every three or four years.
Alternator: After starting your engine, your alternator takes over and generates power for the electrical system and recharges the battery. The electric system powers headlamps, light bulbs, and other electrical accessories.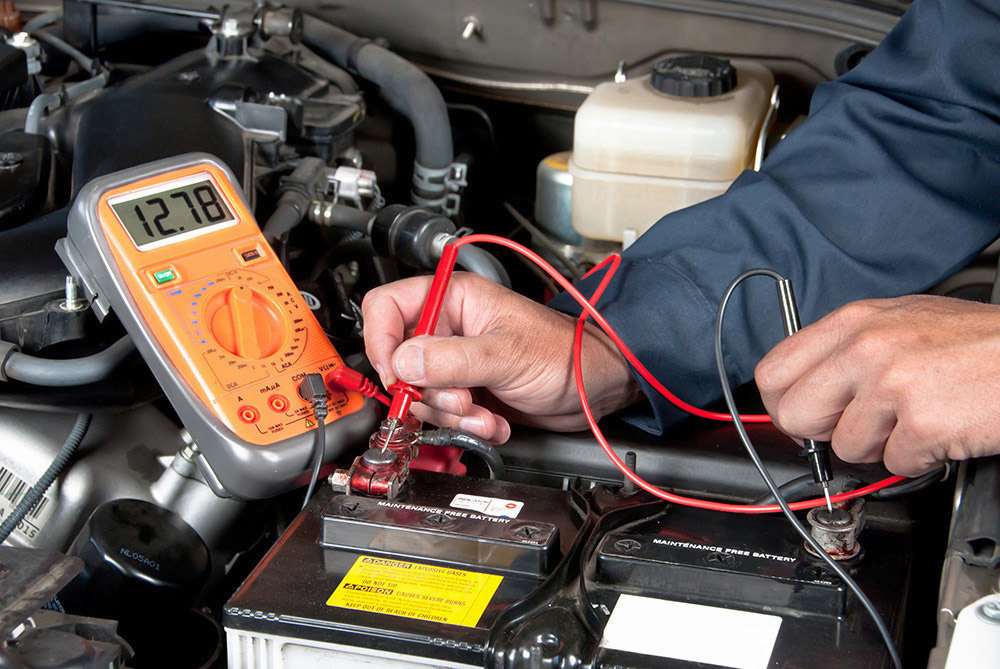 Starter Motor: Your starter motor converts electrical energy into mechanical energy used to start your engine. Basically, once you turn your ignition, the starter cranks the engine to start your vehicle. As a general rule, test your starter every spring to make sure it draws the right amount of current.
Wiring: The wires in your electrical system connect the battery to the starter motor, the alternator to the battery, and the alternator to the starter. These large wires transmit several hundred amperes during cranking.
What can you do at home to help extend electrical system's life?
Clean off your battery and the connections once a month.
When purchasing a new battery, buy the same kind of battery and amps as the old one.
Turn off your vehicle's radio when the engine is not running to preserve your battery.
If your vehicle needs a jump-start, use a car that is shut (not running). And remember to jump your vehicle with a battery with the same or lower voltage.
If you are having trouble with your vehicles electrical system and need a professional opinion, we are here to help. Our technicians provide quality service in for your electrical system repairs.
Give us a call, email, or stop by today.
Star Automotive LLC: Leading Electrical Service for Asian Cars in Thousand Oaks
Booking a visit
Do you have a problem with the car?
---
(805) 254-0722
Do you have any question?
---
We are located in Newbury Park just off the Ventu Park Road exit from the 101 Freeway. From Thousand Oaks driving west, take the Ventu Park Road exit.
---
starautomotive@aol.com
Star Automotive LLC
1180 Newbury Rd #B
Newbury Park, CA 91320
Phone: (805) 254-0722
Email: starautomotive@aol.com