Searching for an Auto Repair shop specializing in Japanese vehicles?
Our team of expert technicians has years of experience with Japanese cars, so you can rest assured that your vehicle is in good hands. We use the latest diagnostic tools and repair techniques to ensure that your car receives the best care possible. Plus, our shop offers competitive pricing on parts and services, so you don't have to worry about breaking the bank when it comes time for repairs. Whether you need an oil change or a major repair job, we've got you covered! Visit us today and let us help keep your car running like new.We understand that the cost of auto repairs can be a burden, so we try to make our services as affordable as possible. We offer a variety of discounts and specials, including military and senior citizen discounts. We also have convenient financing options available if you need help with payment. Don't hesitate to ask us about how we can save you money when it comes time for repairs!
At Star Automotive LLC, customer satisfaction is our highest priority. Our friendly staff is always happy to answer any questions you may have about your vehicle and its repair needs. We're committed to providing excellent customer service and getting the job done right the first time around. Stop by today and let us show you why we are one of the best auto repair shops in town!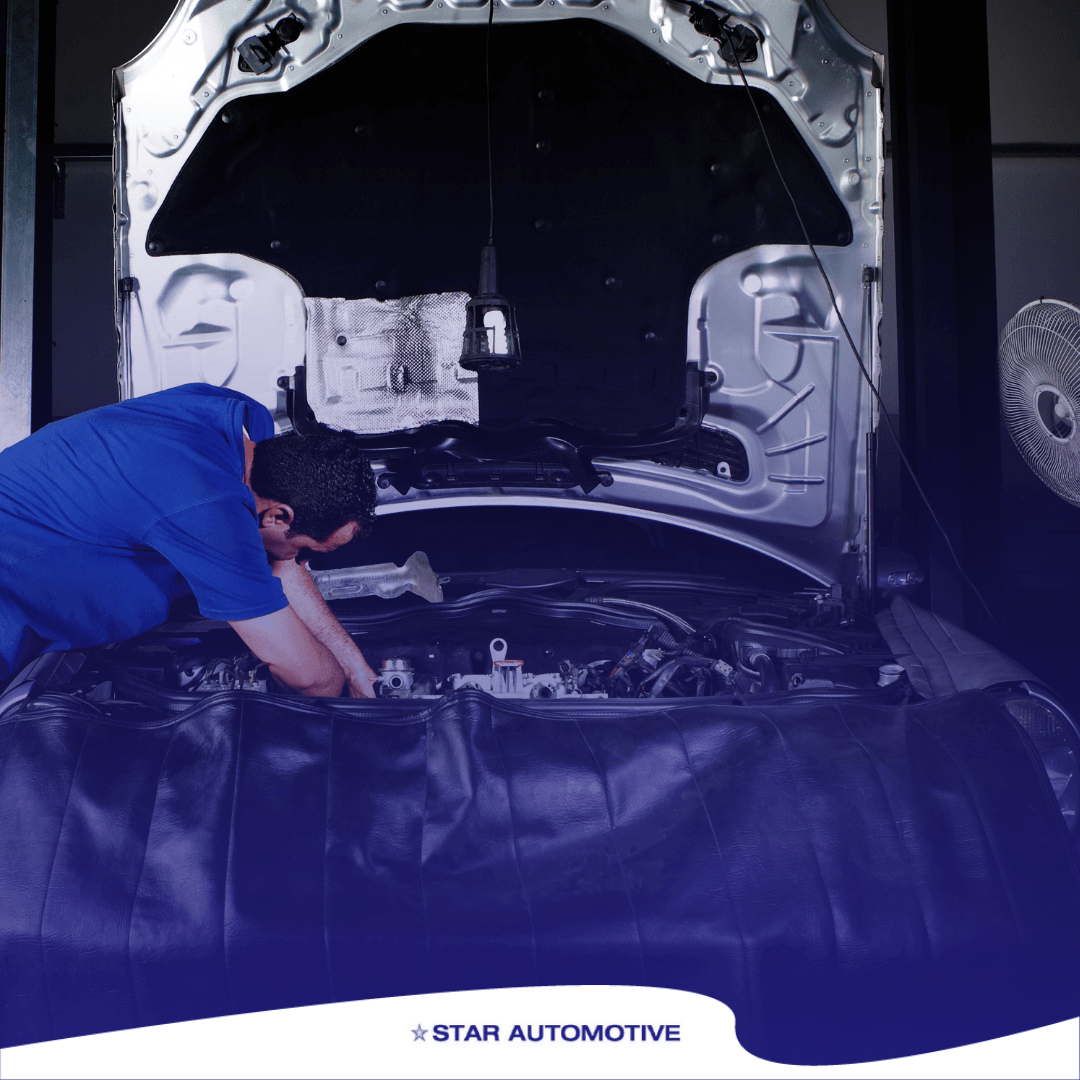 Our Services
Importance Of Japanese Auto Repair
The Japanese automotive industry has been at the forefront of technological innovation for many years, and its vehicles are renowned for their reliability and performance. However, no car is immune to wear and tear caused by regular use. Regular maintenance and repair can help keep your vehicle running smoothly for a longer period of time. This is why it is important to take your car to a reliable Japanese auto repair shop whenever you need service or repairs.
When searching for a repair shop, it is important to look for one that specializes in repairing vehicles from Japan. A specialist mechanic will have detailed knowledge about the inner workings of Japanese cars, as well as any common repairs needed on them. This expertise ensures that all necessary parts are used properly during any job and that the vehicle functions safely and optimally.
It is also important to make sure that the shop you choose employs qualified technicians who are experienced with Japanese auto repair. They should be able to accurately diagnose any problems with your car, as well as give advice about preventive maintenance services such as oil changes and tune-ups. The mechanic should also be well versed in identifying any potential problems that could occur down the line and suggest necessary solutions before they can become an issue.
Finally, when selecting a Japanese auto repair shop, it is crucial to ensure that all parts used are genuine OEM (Original Equipment Manufacturer) components from Japan. Using generic or aftermarket parts may save money in the short term but can cause more expensive repairs in the long run. Genuine OEM parts are designed to fit the exact specifications of your vehicle, ensuring it functions correctly and safely.
Overall, finding a trustworthy Japanese auto repair shop is essential for keeping your vehicle running in top condition for as long as possible. Doing so will save you both time and money in the long run and help ensure that your car remains safe and reliable throughout its lifetime. With proper maintenance and repair from an experienced specialist, you can be sure that your Japanese car will last for many miles to come.
Contact Us
Star Automotive LLC

1180 Newbury Rd #B
Newbury Park, CA 91320

Phone: (805) 254-0722

Email: starautomotive@aol.com
Trust Star Automotive LLC for All Your Auto Repair Needs!
We specialize in all kinds of auto repair and maintenance services. From oil changes and brake repairs to transmission work and engine diagnostics, we're your one-stop shop for everything related to automotive repair. Our experienced technicians use the latest diagnostic equipment to ensure top-notch service on every job. We also have a wide selection of quality parts and accessories for all makes and models of cars, trucks, and SUVs. Our goal is to provide our customers with fast, reliable service at competitive prices. We promise to always use genuine OEM parts and only the highest quality of workmanship. When you trust us with your vehicle, you can rest assured that we will do everything in our power to get you back on the road safely and quickly. For all your auto repair needs, trust Star Automotive LLC!
What People Say About Us on Google
Star Automotive LLC never disappoints. They always provide consistent auto service with a great price. All their staff are reliable and really helpful. I have used their service quite a few times and I can recommend them without any doubt.
Johnathon Lundberg
2022-01-26
After asking many people for who I should get my window tints done from Star Automotive LLC. I had my windows and taillights tinted and they've turned out great. Very professional work. Recommended to everyone!
Jefferey Sturton
2022-01-22
No doubt they're Los Angeles's brake service leaders since the full line of brake products, as well as brake repair services, comes along with expert technicians. They inspected my car brakes and told me exactly what the problem was. Professional and reliable mechanics, for sure.
Michael Curtis Young
2022-01-17
Did a maintenance checkup of my car. Mechanic was helpful and ensured me that my car was in good condition. Quality service and reasonably priced. Will come again next time.
My car did not receive proper maintenance for a long time, so the oil change was pending. Found this place where employees wore masks and maintained the social distance between staff and users. The shop was enough space, and the staff was helpful. Nice place, great work, for sure.
I finally found a reliable mechanic that provided me with a comprehensive auto repair service. They work with good-quality auto parts and have a trustable staff ready to deliver excellent customer services.
Walt and his crew are just the best.
Michael Renaud
2021-07-17
Our family has been taking our vehicles here for over 20 years. Never had a negative experience. Walt and his crew have always done right by us. I recommend them to everyone.
Do you have any questions?
---
We are located in Newbury Park just off the Ventu Park Road exit from the 101 Freeway. From Thousand Oaks driving west, take the Ventu Park Road exit.
---
starautomotive@aol.com
Service Areas
Agoura Hills | Westlake Village | Thousand Oaks | Newbury Park | Camarillo